Transparency is essential in our business.
We pride ourselves on our governance best practices and have consistently been recognized in this area. Our shareholders are provided regular reports and detailed disclosures on our operational health and financial health, as well as our ESG+R efforts. 
Key actions we are taking with respect to governance include:
Strive to continue implementing best governance practices, mindful of the concerns of our shareholders.
Increase our ESG transparency and disclosure through reporting to frameworks, such as GRESB and providing regular ESG updates to shareholders and other stakeholders.
Evaluate various industry groups that promote our alignment with recognized industry sustainability and ESG frameworks.
"
48% female
48% female
Board/Leadership/Senior Management Team"
"
#1 Ranking -
#1 Ranking -
for U.S. industrial listed companies in 2021 GRESB Assessment"
"
30/30 Management Score
30/30 Management Score
in 2021 GRESB Assessment"
Our progress is evident and resulted in accomplishments in this important area of our business.
Maintain a Code of Business Conduct and Ethics, which includes a whistleblower policy.
Perform enterprise risk assessments and management succession planning.
Developed a Stakeholder Engagement Policy to disclose our process when working with our key stakeholders including investors, property management teams, and tenants.
Improved ESG disclosure in financial documents.
Became a supporter of the Task Force on Climate-Related Financial Disclosures (TCFD) reporting framework.
Updated and publicly disclosed Stakeholder Engagement Policy and ESG Objectives with Targets on our website.
Became a GRESB Member and participated in the GRESB Real Estate Assessment for the first time in 2021.
Our ESG program is aligned with INREV, GRESB, GRI and UNPRI. Data provided herein has been reviewed by LORD Green Strategies and represents a snapshot of current performance.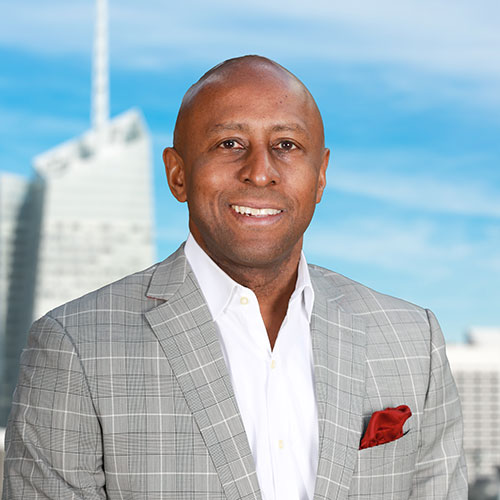 Mr. Johnson has served as an Independent Trustee since July 2022. He is a Senior Vice President of Operations at Agiliti, a medical equipment management and services company. Prior to joining Agiliti, Mr. Johnson spent 20 years with United Parcel Service (UPS) in a variety of strategic and operational roles, including as President of the Southeast. Mr. Johnson is a member of the Georgia Commission on Freight and Logistics. He brings extensive experience across strategy, marketing, business development, finance and operations, specifically logistical operations, within organizations ranging from startups to Fortune 50 corporations.