The impact we have on the environment counts.
Developing strategies that reduce our environmental impact and operational costs is a critical component of our program. 
We strive to employ key actions to improve and further enhance our environmental footprint, which include:
Track and monitor all landlord-paid utilities and track tenant utility data wherever possible
Strategically implementing green building certifications to highlight sustainability initiatives and pursue ENERGY STAR certification for eligible properties annually
Annually review and evaluate sustainability opportunities to improve efficiency, reduce operating costs and reduce properties' environmental footprint
Evaluate the opportunity to increase renewable energy across the portfolio
"
24 green building certifications
24 green building certifications
totaling 11.7 million square feet of space"
"
20 green leases
20 green leases
in the portfolio"
We've established the following targets in an effort to align with environmental best practices that are suitable for the nature of our portfolio. These targets are baseline year of 2019 and are subject to change annually.
25% reduction in operational, landlord-controlled Scope 1 and 2 GHG emissions of real estate investments over 10 years (2.5% annually)
25% reduction in operational, landlord-controlled energy consumption of real estate investments over 10 years (2.5% annually)
15% reduction in water consumption over 10 years (1.5% annually)
40% diversion rate within 10 years
Our progress in respect to our key actions is well underway as we continue to execute our initiatives and targets.
Energy Efficiency
Evaluated sustainability and efficiency initiatives across the portfolio to reduce energy consumption and drive down greenhouse gas emissions
Utilities
Benchmarked landlord paid energy, water, waste and recycling across the portfolio and working to expand tenant-paid utility coverage
Green Building Certifications
24 green building certifications across the portfolio; continue to assess the portfolio for additional certification
Resources
Circulated sustainability-focused resources for tenants and property managers, including a Tenant Fit-Out Guide and an Industrial Tenant Sustainability Guide
"Installed or committed to install LED lighting retrofits for
~3M square feet
~3M square feet
of space"
Our ESG program is aligned with INREV, GRESB, GRI and UNPRI. Data provided herein has been reviewed by LORD Green Strategies and represents a snapshot of current performance.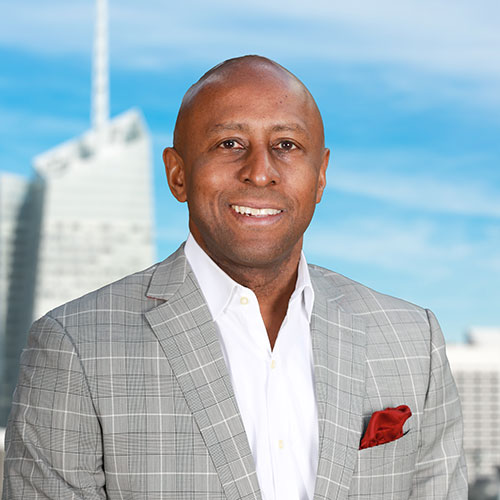 Mr. Johnson has served as an Independent Trustee since July 2022. He is a Senior Vice President of Operations at Agiliti, a medical equipment management and services company. Prior to joining Agiliti, Mr. Johnson spent 20 years with United Parcel Service (UPS) in a variety of strategic and operational roles, including as President of the Southeast. Mr. Johnson is a member of the Georgia Commission on Freight and Logistics. He brings extensive experience across strategy, marketing, business development, finance and operations, specifically logistical operations, within organizations ranging from startups to Fortune 50 corporations.