Industrial assets built to suit our corporate tenants.
We are an active financier and acquirer of industrial properties that are built to suit the needs of corporate tenants. The build-to-suit market allows us to invest in new products subject to long-term leases at attractive yields.
Through our relationships with developers around the country, we participate in the development of build-to-suit projects by advancing funds during the construction period and agreeing to purchase the property upon completion of the construction period and the occupancy by the tenant.
We provide a wide range of solutions to developers and users, including:
Forward commitment to purchase upon completion
Construction financing for up to 100% of project combined with forward commitment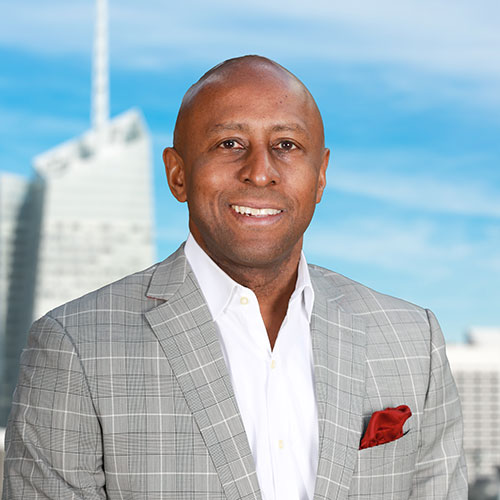 Mr. Johnson has served as an independent trustee since July 2022. Mr. Johnson has extensive experience across strategy, marketing, business development, finance and operations, specifically logistical operations, within organizations ranging from startups to Fortune 50 companies.
Experience:
Senior Vice President of Operations at Agiliti, a medical equipment management and services company, since March 2021
Former President of Southeast at United Parcel Service (UPS), holding a variety of strategic and operational roles for over 20 years
Member of the Georgia Commission on Freight and Logistics
Previously, Mr. Johnson was an Associate of Fixed Income Sales at Citigroup and an Associate at Oliver Wyman (formerly Mercer Management Consulting)
Mr. Johnson brings operational and logistics expertise, with specific knowledge of the logistics user experience and provides our Board of Trustees with related insight.
Committee Memberships
Audit and Cyber Risk
Nominating and ESG