One of most active purchasers of single-tenant industrial real estate.
As one of the most active single-tenant industrial investors over the last five years, we've built a high-quality industrial platform that spans over 54 million square feet. With many years of experience, we have forged deep relationships built on credibility and integrity.
Potential Acquisition Criteria:
Class A warehouse and bulk distribution facilities
New construction with modern specifications
Target primary and secondary markets with strong industrial fundamentals
Lease terms primarily ranging from 5-15 years with ability to go shorter
Primarily single-tenant assets
Annual rental escalations of at least 2%
We also may pursue investments that would be considered more
"value-add"
"value-add"
in nature, such as a facility with two tenants or some vacancy, in an effort to enhance property yields.
"
17 green leases
17 green leases
in the portfolio"
CONTACT OUR INVESTMENT TEAM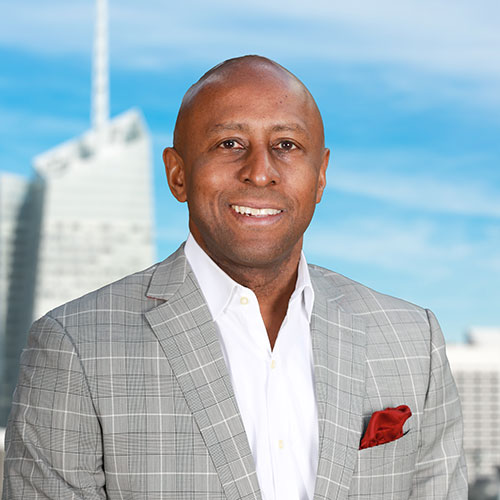 Mr. Johnson has served as an independent trustee since July 2022. Mr. Johnson has extensive experience across strategy, marketing, business development, finance and operations, specifically logistical operations, within organizations ranging from startups to Fortune 50 companies.
Experience:
Senior Vice President of Operations at Agiliti, a medical equipment management and services company, since March 2021
Former President of Southeast at United Parcel Service (UPS), holding a variety of strategic and operational roles for over 20 years
Member of the Georgia Commission on Freight and Logistics
Previously, Mr. Johnson was an Associate of Fixed Income Sales at Citigroup and an Associate at Oliver Wyman (formerly Mercer Management Consulting)
Mr. Johnson brings operational and logistics expertise, with specific knowledge of the logistics user experience and provides our Board of Trustees with related insight.
Committee Memberships
Audit and Cyber Risk
Nominating and ESG