Preeminent single-tenant U.S. industrial REIT.
LXP Industrial Trust (NYSE: LXP) is an active acquirer, owner, developer, and operator of premium industrial real estate in key U.S. logistics markets with high growth potential.
Targeted Market Opportunity
Our high-quality, Class A industrial properties are concentrated in the Sunbelt and Midwest industrial markets that exhibit strong demographics, increasing user demand, and favorable supply/demand characteristics.
Different Approaches. One Focus.
Through our multi-channel investment strategy, we have the flexibility to pursue a variety of income and growth opportunities focused on the industrial sector.
Industrial Property Spotlight
It's our job to keep you informed. Stay engaged with our latest communications.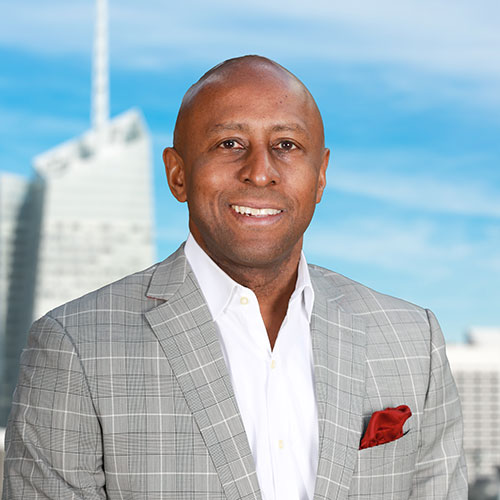 Mr. Johnson has served as an independent trustee since July 2022. Mr. Johnson has extensive experience across strategy, marketing, business development, finance and operations, specifically logistical operations, within organizations ranging from startups to Fortune 50 companies.
Experience:
Senior Vice President of Operations at Agiliti, a medical equipment management and services company, since March 2021
Former President of Southeast at United Parcel Service (UPS), holding a variety of strategic and operational roles for over 20 years
Member of the Georgia Commission on Freight and Logistics
Previously, Mr. Johnson was an Associate of Fixed Income Sales at Citigroup and an Associate at Oliver Wyman (formerly Mercer Management Consulting)
Mr. Johnson brings operational and logistics expertise, with specific knowledge of the logistics user experience and provides our Board of Trustees with related insight.