Diversified approach yields greater opportunities.
As an active real estate investor in primarily  single-tenant commercial real estate properties since 1993, our capabilities run deep. We work directly with brokers, developers, tenants, and financial institutions to provide real estate investment solutions that meet the objectives of our business partners. 
Active in the industrial purchase market.
Greater value creation from the ground up.
Built to suit the needs of corporate tenants.
Producing liquidity for corporate users.
Institutional Fund Management
Investment programs targeting specialty real estate.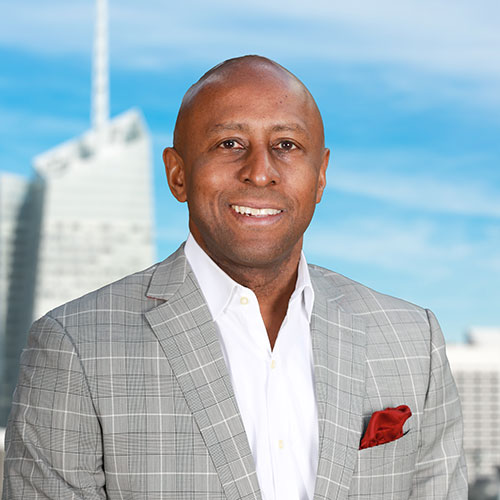 Mr. Johnson has served as an Independent Trustee since July 2022. He is a Senior Vice President of Operations at Agiliti, a medical equipment management and services company. Prior to joining Agiliti, Mr. Johnson spent 20 years with United Parcel Service (UPS) in a variety of strategic and operational roles, including as President of the Southeast. Mr. Johnson is a member of the Georgia Commission on Freight and Logistics. He brings extensive experience across strategy, marketing, business development, finance and operations, specifically logistical operations, within organizations ranging from startups to Fortune 50 corporations.